Carrier K Series Inverter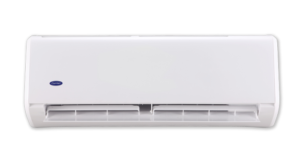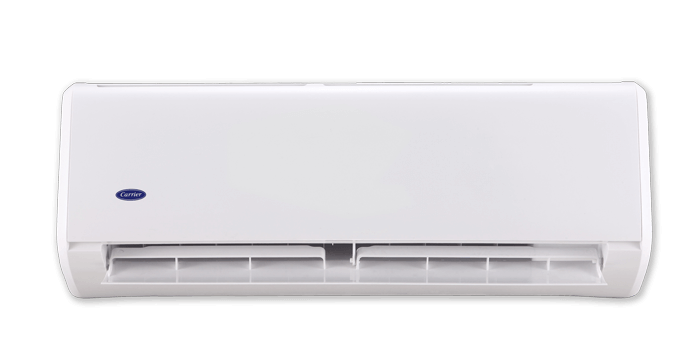 Quick info
Manufacturer's website
Key features:
Cooling performance even at 46°C outdoor temperature.
Brushless DC inverter motor designed to use electricity efficiently and effectively.
Rapid cool function which increases power temporarily to achieve desired temperature quickly before returning to normal power.
The indoor unit can operate at a lower noise level. This occurs because the outdoor unit will operate at a lower frequency and the indoor unit then shifts to a lower fan speed which results in a quieter operation.
Follow me: the sensor built into the remote controller is active and the air conditioner will regulate the room temperature based on the temperature around the remote controller.
Hidden display: lights can be turned off by remote controller when unit is running.
Self-cleaning removes moisture which can cause mould to form on the indoor unit.
5 year warranty for consumer confidence.