Daikin L-SERIES split system air conditioner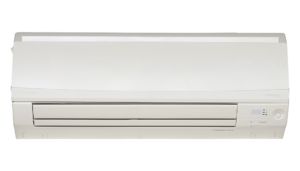 Quick info
Manufacturer's website
With its advanced and innovative technology, Daikin L-Series wall mounted air conditioners have many economical features, and one of the largest ranges available offering reliable and flexible solutions to suit any room.
An optimal fan speed is automatically selected to suit the set temperature for a more efficient operation.
Provides wider airflow coverage for effective cooling and heating.
Automatically reduces energy consumption when the system is not in use.
Titanium apatite deodorising air purification filter traps microscopic particles, decomposes odours and even deactivates bacteria.
A combination of vertical and horizontal auto swing to circulate air more effectively in larger rooms.